Prof. Dr. İpek Gürkaynak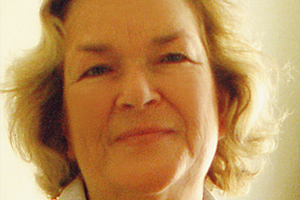 Prof.Dr. Ipek Gürkaynak was born in Ankara in 1947. After her primary, middle and high school education in TED Ankara College and being graduated from Middle East University Department of Psychology in 1968, she completed her Master's Degree in 1970 in the field of Social Psychology that she started the same year in Kansas University in the Department of Psychology in Lawrence, Kansas, USA. In 1973, she got a Doctoral Degree also in Social Psychology in the same university from the same department. Prof. Dr. Ipek Gürkaynak has worked in Kansas University as an Assistant Educator in the fields of Introduction to Psychology and Social Psychology in Kansas University, Introduction to Psychology, Social Psychology in George Mason University and as an educator in the fields of Ecological Psychology, as a professor in Ankara University Educational Sciences Faculty.

Prof.Dr.Ipek Gürkaynak who gave lessons in George Mason University (Washington, DC) between the years 1973 and 1975, has worked as a professor in Ankara University Educational Sciences Faculty between the years 1975 and 2000, has been the Department Chair of Psychological Services in Education between the years 1986 and 1992 and has been the Director of Ankara University Social Sciences Institute between the years 1990 and 1993, has been a consultant in a Children Program called Susam Sokağı (Sesame Street) and in the International Labor Organization's (ILO) Programme on the Elimination of Child Labor (IPEC).

Prof. Dr. Ipek Gürkaynak, who coordinated Umut Foundation's Project "To be a Citizen…" between the years 1995-1998 and the Project "I am a Human" Human Rights Series for the Primary School, who wrote the human rights material for children and educators with her team and who still continues to do adult education, has undertaken the United Nations Human Rights Education Onyılı Nationaş Committee membership between the years 2000 and 2005; she is also member of the Executive Board of Education Reform Initiative. Prof.Dr. Ipek Gürkaynak is living in Biga since 2000 and is working in Gürkaynak Citizenship Institute.